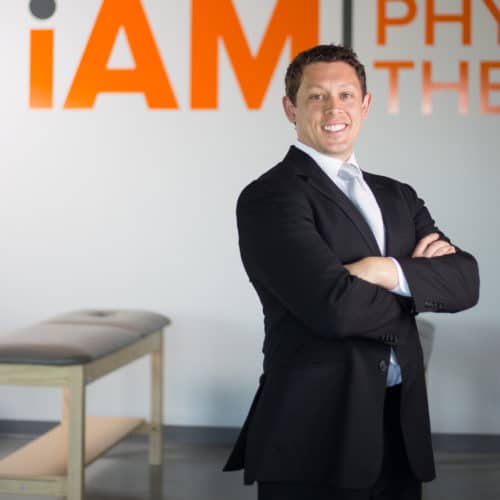 After getting his Doctorate in Physical Therapy, Dr. Christian Robertozzi further pursued his education to earn the elite distinction of a Board Certified Orthopedic Certified Specialist (OCS) in 2013, putting him amongst the top 1% of Physical Therapists in the country.
Dr. Robertozzi is one of only four Board Certified Orthopedic Specialists in all of Northwest Arkansas. In addition, he is one of the few Physical Therapists in NWA who is trained in advanced-level Trigger Point Dry Needling therapy – a fast and effective means to treat painful, dysfunctional tissue. An expert in spinal pain, Dr. Robertozzi has treated thousands of patients using various techniques from Dry Needling to manual therapy to soft tissue mobilization. He is able to skillfully treat painful musculoskeletal disorders without the use of drugs or surgery. Truly a specialist, Dr. Robertozzi is committed to healing his patients faster, without surgery or medication.
When Dr. Robertozzi isn't treating patients, he is with his wife Stephanie, his daughter Ruby and their dog Squirt. His hobbies and interests include: CrossFit, soccer, ice hockey, reading and DIY carpentry.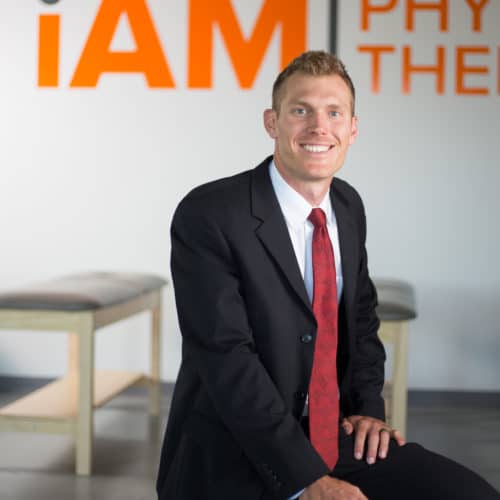 Kyle Roliard graduated from Louisiana Tech in Ruston, Louisiana in 2013 with a Bachelors in Kinesiology. He then attended the University of Arkansas for Medical Sciences Northwest campus in Fayetteville, Arkansas. He was a member of the inaugural Physical Therapy class and received his Doctorate of Physical Therapy in 2018.
Kyle is excited to be a part of the IAM Physical Therapy team. His interest in sports and orthopedic physical therapy is driven by his passion for athletics. Kyle played collegiate baseball for Louisiana Tech and continued his baseball career with the Colorado Rockies. He is now able to use this experience to help best serve patients. His goal is to work towards helping each individual achieve functional goals and return to living life to their fullest potential possible.
Kyle is originally from Houston, Texas but now lives in NWA with his wife and their dog, Bella. He enjoys staying active with outdoor activities and hobbies including golf, hunting, fishing and hiking. Kyle is eager to serve the Northwest Arkansas community and help his patients to achieve the best care possible.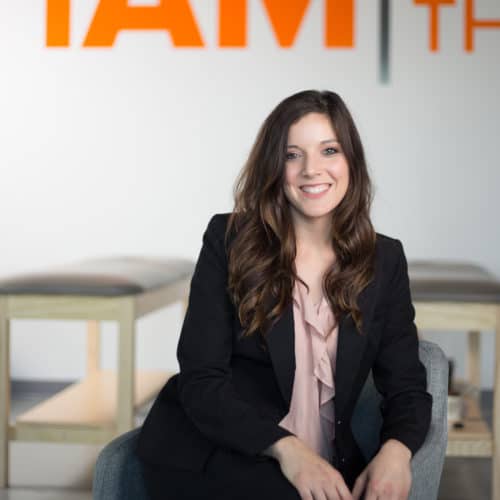 Dr. Kara Jackson joined the Institute for Advanced Medicine in April 2018. She received her Bachelor of Health Science from the University of Central Arkansas in 2010. Dr. Kara's desire to help people and her interest in health and fitness guided her to pursue a career in physical therapy. In 2013, she graduated from the University of Central Arkansas with her Doctorate of Physical Therapy. For the last five years, she has been living in NWA where she has specialized in the rehabilitation of orthopedic and sports-related injuries . She has recently taken an interest in Women's Health where she has expanded her expertise to the treatment and rehabilitation of the pelvic floor and various disorders including pelvic pain, bowel and bladder dysfunction, incontinence, and pain with pregnancy and post-partum. She is a member of the American Physical Therapy Association.
When Dr. Kara is not treating patients, she enjoys being outdoors, traveling, and spending time with her Australian Shepherd, River.